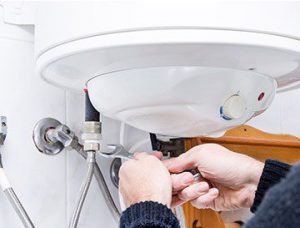 Gas geysers are sophisticated and need the expertise of experienced and specialized installers to carry out the job effectively. As the top Randburg geyser repair specialists, we are the go-to experts for all your Gas and Solar Geysers repairs, installation, and maintenance needs.
We advise against DIY attempts and hiring an inexperienced geyser installation service, but rather recommend hiring professionals. By having your geyser installed incorrectly, it is a potential liability and can as well have the adverse effect of skyrocketing your energy bills.
Geysers are bulky and heavy, and it's not simple to have them well connected to your plumbing and also having them connected to your power supply. Our able team is made up of well qualified and experienced specialists who have undertaken geyser repair and installations in Randburg for many years. We are fully conversant with all kinds of machines, regardless of their model or age. We provide reliable services to all of Randburg and the surrounding areas, and we can as well consult on high-quality geyser models for your office or home. We're as well available for consultations on geyser upgrades to foster energy efficiency on your property.
Before contracting a company to fix, install or replace your geyser, it's vital to check their credentials for doing the job. We'd like to confirm that we're fully qualified and have a wealth of experience in this line of work. Whether it is your business or residential property or whether you need an industrial geyser cost estimate, we're always accessible. Our reliable and affordable service covers;
Installations of Geysers
Geyser fittings
Geysers Repairs
Solar Water Heating Randburg
Hot Water Heating Systems
Residential Heating Systems
Additional Geyser Services:
We not only deal with regular water heating tanks, we as well deal with solar geysers Randburg services. More and more individuals are turning to gas geysers Randburg services to bring down their energy expenses. We have the expertise in installing both solar and gas geysers, free of error and at a friendly price. To minimize unnecessary worry and make sure your energy bills, as well as safety, are all in check, we provide geyser maintenance contracts that'll reduce the likelihood of future refurbishment costs. Our affordable checks ensure your water system is running smoothly.
Our Randburg plumbing service is reliable and affordable and is available 24/7. Trust in the real experts and contact us today for all your geyser-related needs in Randburg: 087 551 0851